Fight against flood was very hard, the safety wear can not be less
Since June 30th this year, the middle and lower region along the Yangtze River and Huaihe east, southwest and other places appeared flood season the strongest rainfall, floods frequently. According to National Headquarters updates as of July 3, the country has 26 provinces. 1192 counties suffered floods, the affected population of 32,820,000 people, the death tolls of 186 people, 45 people missing, 56,000 houses collapsed. The direct economic losses of about 50.6 billion yuan.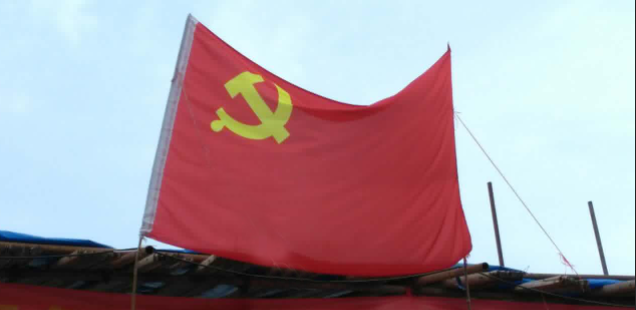 In the face of disaster, there is always warrior figure who fight with flood amd guard civilians security, as well as some party members fighting in the front line! They disregard their own safety, stick in the flood line, we should give them the best protection!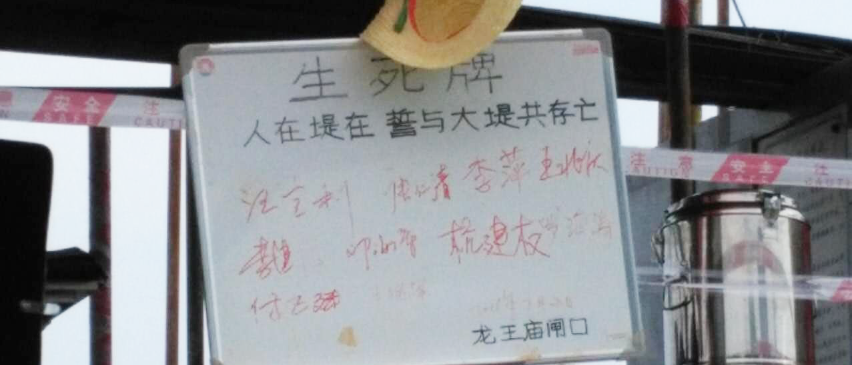 Crown Name are located along the Yangjiang avenue in Wuhan, but also always concerned about the situation of the flood front, see the guardian who ward the river bank regardless day and night, we are also very admire them. Yesterday, our company sent one team went the front of flood, to support them safety wear and to bring them the most sincere condolences!
The hi-vis jacket sent to the front, practical yet. Cotton material, breathable and absorbent.
High brightness reflective belt at night sufficient to ensure the safety of staff on duty, windproof fabrics but also can play the role of the cold night.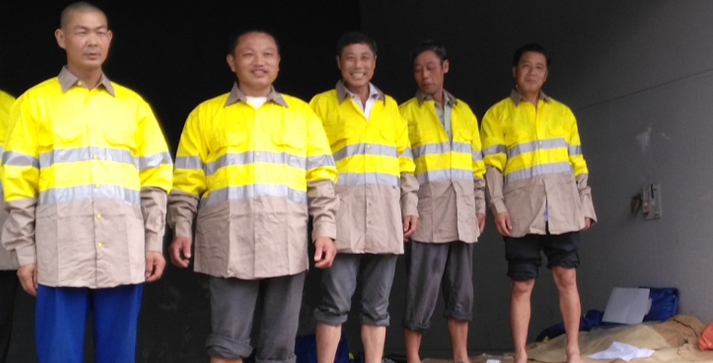 Staffs with flood front workers kind conversation, thanks for their hard efforts !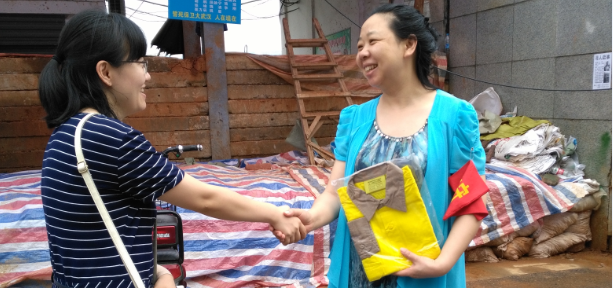 Our staffs were distributed safety jacket till cartons empty.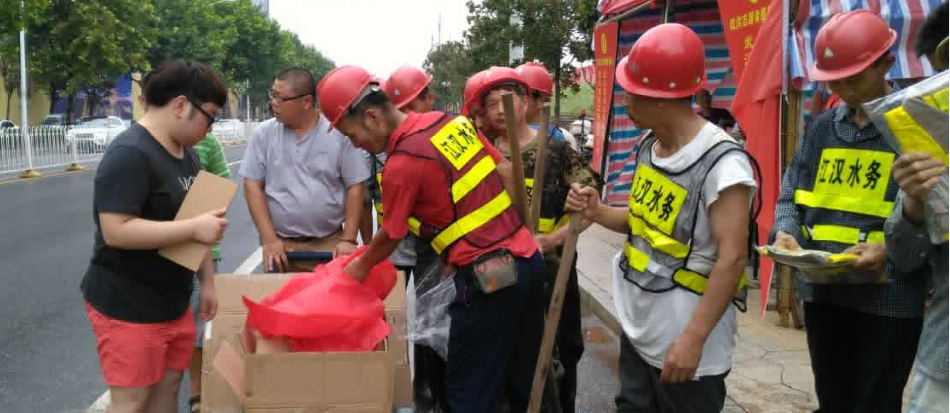 Lovely workers is that they stick to ensure our security!